Book reviews: The Magic of Computer Graphics and 3D Engine Design for Virtual Globes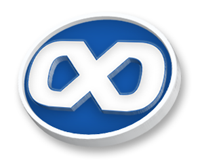 Tuesday 25th October 2011, 12:46:00 PM, written by
Rys
We've recently had the opportunity to take a look at a couple of pieces of graphics programming literature. The first, The Magic of Computer Graphics, is a trip through most modern rendering techniques in good depth. The latter, 3D Engine Design for Virtual Globes, is poorly named, but not poorly written.  Both are recommended, but the target audience for each is a considered one and neither book holds universal appeal for anyone interested in 3D graphics.
Alex was at the helm for
Beyond3D's first ever book reviews
, enjoy!
Tagging
b3d ±
book, reviews, literature, programming, development
Related b3d News