Sub $100 graphics at Tech Report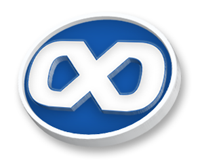 Saturday 27th September 2008, 12:21:00 PM, written by
Rys
Want good graphics performance but don't have the hundreds of dollars required to grab the fastest solutions from ATI and NVIDIA?  Tech Report have just the article for you.
Scott walks the reader through the best choices in the lower ends of the market today, sticking to sub $200 products to highlight just what you get for $100 or less, and what a bit more saved up will buy you, if you can stretch that far.
The interesting points include NVIDIA using their expensive G92 GPU in mid-range products, to counteract ATI's latest RV7xx-based offerings in the same price range.  Their perf/area proposition is compelling, allowing them to create performant products for little money.  To counter, NVIDIA sometimes have to sell big chips for little money, hurting margins.
The Radeon 46xx range is the star of the show in the piece, with some real performance to be had in modern games for less than $100, providing your resolution target is a sane one.
No real use for those on $2000 2560x1600 displays of course, but fine for 720p gaming and a little beyond, on panels most people own.
Check out the full article at Tech Report
.  It's highly recommended reading, since it represents a new zenith in 3D graphics performance on the PC, in the space where most people can afford to invest.
Tagging
b3d ±
graphics, roundup, sub, 100, dollars, tech, report
Related b3d News