PC's Assassin Creed Official System Requirements: 2GB of RAM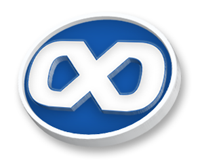 Tuesday 22nd January 2008, 03:03:00 PM, written by
Richard Connery
When a rumour started spreading down the Internet tubes about Assassin's Creed requiring 2GB of system ram, seemingly everyone jeered. Well, now it's official. Move over Crysis, you don't look so tough anymore. Take a look at the full requirements:
In order to play this game properly, your PC MUST meet or exceed these minimum requirements:

Supported OS: Windows XP / Vista (only)
Processor: Dual core processor 2.6 GHz Intel Pentium D or AMD Athlon 64 X2 3800+ (Intel Core 2 Duo 2.2 GHz or AMD Athlon 64 X2 4400+ or better recommended)
RAM: 2 GB (3 GB recommended)
Video Card: 256 MB DirectX 10.0–compliant video card or DirectX 9.0–compliant card with Shader Model 3.0 or higher (512 MB video card recommended) (see supported list)*
Sound Card: DirectX 9.0 or 10.0 compliant sound card (5.1 sound card recommended)
DirectX Version: DirectX 10.0 libraries (included on disc)
DVD-ROM: DVD-ROM dual-layer drive
Hard Drive Space: 12 GB
Peripherals Supported: Keyboard, mouse, optional controller (Xbox 360 Controller for Windows recommended)

*Supported Video Cards at Time of Release:
ATI RADEON X1300-1950 / HD 2000 / 3000 series
NVIDIA GeForce 6600-6800 / 7 / 8 / 9 series

Laptop versions of these cards may work but are NOT supported. These chipsets are the only ones that will run this game.
Impressed? An argument could be made that a PC game couldn't possibly require four times as much total memory it has available in the console versions but there you have it. Sloppy port? New features in the PC version? You decide.
Tagging
b3d ±
windows, system, ram
Related b3d News