A new approach to graphics performance analysis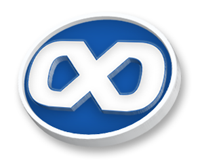 Friday 09th September 2011, 10:53:00 PM, written by
Rys
Over at the Tech Report,
Scott Wasson's taken a fresh look at graphics performance analysis
using a body of collected data that's been at everyone's fingertips for some time, but hasn't been used in anger in a big public analysis before.
Frame time is Scott's bread and butter in the piece, and it's generated by a selection of modern DX11 graphics processors and a number of common game titles, in both single- and multi-GPU configurations.  The piece walks the reader expertly through an analysis of the interesting talking points that the data presents, accompanied by some great visualisations which we hope they develop in the future, as a great way to understand what the data has to say.
It's more than refreshing to see a different take on graphics performance analysis, especially on a big public stage like the Tech Report, and we'd love to see future articles in the same vein.  We might even steal some of Scott's good ideas for our own nefarious ventures here at Beyond3D.
It's highly recommended for anyone interested in modern graphics performance analysis.
Tagging
b3d ±
frame, time, graphics, analysis, tech, report
Related b3d News