Broadcom purchase AMD's DTV business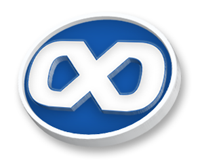 Monday 25th August 2008, 12:08:00 PM, written by
Rys
Broadcom has announced that it has purchased AMD's DTV business, including staff and design centres.  The purchase means Broadcom is now the proud owner of the Xilleon SoCs that drive a huge number of STB and TV displays worldwide, and it plugs some holes in Broadcom's existing product stack in the same business space.
It also means that Broadcom instantly become the market leader in the DTV SoC industry, worldwide.
Xilleon isn't the only product line and technology to be acquired.  Broadcom also get the NXT DVB receiver products, and AMD's Theater tuners, both of which pair with the Xilleon to form the guts of a full TV solution.  Signal input to display output is covered by the trio.
Broadcom are paying $192.8M USD, in cash, for everything, and will invite all related design centres and existing AMD staff working on DTV to join Broadcom and work in the DTV group there.
Broadcom's press release is packed full of gusto and optimism about the opportunities the acquisition will afford them, and we wish them the best of luck.
You can find Broadcom's press release on their website
.
Tagging
b3d ±
xilleon, dtv, theater, nxt, tuner, panel, processor, tv, scaler
Related b3d News