Life w/Playstation Released via Folding@Home Update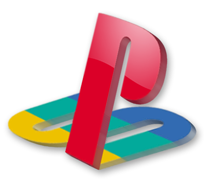 Thursday 18th September 2008, 06:43:00 PM, written by
Carl Bender
Sony today made available their "Life with Playstation" service, developed in partnership with Google for the Playstation 3 to serve as an overlay/replacement to the existing Folding@Home user interface.  Replacing the rotating Earth and protein suspended in space of the previous app, users will now be greeted with satellite imagery of the Earth depicting near real-time cloud cover and daylight conditions.  Dubbed the 'Live Channel,' dozens of major cities around the globe are highlighted, with weather conditions and current news headlines for each displayed by zooming into a given region.  Headlines for each city are sourced through Google and change throughout the day; users may read a given article within the application by selecting it from the list provided for the city.

Along with the 'Live Channel,' users who prefer to watch their proteins fold are able to press the "square" button in order to navigate to the sister 'Folding' channel.  Proteins continue to fold in either channel, however, so there is little reason to be in the Folding channel itself save for the change of visuals.  As with the most recent releases of the Folding@Home application, users are able to access and listen to the music collection stored on their hard drive as well.

The application may be downloaded and installed by accessing Folding@Home as normal and following the prompts to update.


Tagging
playstation ±
Related playstation News