PS3 Firmware 2.40 Brings In-Game XMB Access, Temporarily Pulled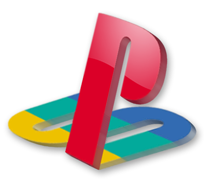 Thursday 03rd July 2008, 11:11:00 AM, written by
Carl Bender
Sony Computer Entertainment introduced Playstation 3 firmware 2.40 yesterday, bringing with it the long awaited capacity to access the system Cross Media Bar (XMB) while in-game.  The most immediate benefit of this change is the ability for PS3 owners to message one another via the PS3's text-based messaging system without need of exiting from game, a limitation that has been a source of frustration in the past for players wishing to coordinate their actions.  In addition, 2.40 introduces the capability for developers to support audio stored on the PS3's hard drive in their games.
Sony also launched their response to Microsoft's "achievements" system, premised on the idea of trophy acquisition.  The meta-game system allows for the storage and display of certain honorifics associated with per-title gaming prowess, which take the form of trophies commemorating the achievement of certain skill-based goals.  Most games going forward are expected to support the trophy system. 
Further enhancements to the PS3 include the introduction of upscaling and noise filtering options during playback of stored media files, the presence of a time/date clock in the upper right hand corner of the XMB, the ability to sort stored photographs by date in ascending/descending fashion, surround-support for MP3 files, and the option to turn off the system automatically following completion of a firmware download.  Notable missing features from the update are cross-game voice-chat and a universal game invitation system, two features that many were hoping would be a part of the in-game XMB introduction.
Aside from the above, the launch of firmware 2.40 has not been problem free.  A minority of users have experienced troubles with the download of the trophy-enabled update to popular title
Super Stardust HD
, triggering a system crash and reset. More seriously (and rarely), some users have found that the firmware update locks them out of the Playstation entirely, unable to boot and potentially having bricked their system.  These issues have prompted Sony to remove the update from their servers pending problem isolation and correction, and it is very likely that when re-released it will take the form of version 2.41 or higher.  The problems do not seem linked to a certain PS3 hardware revision, leaving the situation something of a mystery.
Tagging
playstation ±
Related playstation News