New PS3 model to hit Europe for 399 EUR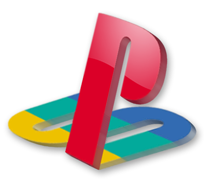 Friday 05th October 2007, 07:06:00 PM, written by
Stefan Salzl
Some secrets are kept well; some secrets seem to be a matter of public knowledge. For some time now, details of a new PlayStation3 SKU have been steadily trickling out to the public. Today Sony Computer Entertainment Europe finally confirmed earlier rumours and announced a new PS3 model.

The 40 GB HDD PS3, set to debut for 399 EUR retail on Oct. 10, will be representing the new entry-level for Sony's next-gen console. Among the changes is the removal of PlayStation 2 backwards compatibility, indicating the removal of all PlayStation 2 legacy chips present in the current models in an effort to further lower manufacturing costs. Moreover, the multiple ports and flash card reader functions have been trimmed to 2 USB ports.

Meanwhile the price of 60GB PS3 starter pack (PS3 incl. 2 games and 2 controllers) will be lowered to 499 EUR. This model is continuing to support PS2 titles via a combination of hardware and software emulation: The PS2's CPU, titled Emotion Engine, is software emulated, while the GPU, called Graphics Synthesizer, is still included on the motherboard.

Apart from the details released by Sony, we speculate the 40GB model might be a means for Sony to introduce 65nm node manufactured PS3 chips, both the Cell BE and possibly, RSX, to the retail channels, a move which would also improve Sony's margins on the low price model before the ever important Christmas season. Simultaneously, Sony's inventory of 90nm chips could be reduced through continued use in the premium 60GB SKU.

Tagging
playstation ±
playstation3, sony, europe
Related playstation News