Sony Ericsson talks PlayStation phone; shows PowerVR demos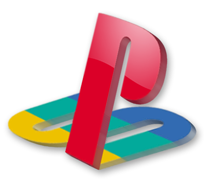 Thursday 30th August 2007, 08:08:00 PM, written by
Farid
While not promising the release of a PlayStation phone anytime soon, Peter Ahnegard - head of Sony Ericsson's gaming unit - entertained the idea of a PlayStation branded gaming phone being an idea that is being seriously considered by the company at present.
Answering gaming-related questions from
Pocket Gamer
during the recent Leipzig Games Convention, Ahnegard had this to say to a question about a potential PlayStation Phone: "Up until today we haven't felt we could launch a PlayStation phone because it wouldn't be recognised as a true continuation of that brand of products." He continues, "It's obviously something that we're looking at but right now I can't really comment."
Talk of a PlayStation branded phone contrasts with claims made by Ahnegard in that same interview, saying that his company was not planning on marketing any cell phone as a gaming phone, akin what Nokia did with the N-Gage, but that "games will be factored in the consideration of more devices going forward."
It's not the first time the Sony Ericsson phones have been linked to Sony Computer Entertainment's PlayStation. During the E3 2007 press conference, Phil Harrison, president of SCE World Wide Studios (SCEWWS) used a Sony Ericsson cell phone as an extension of the Home interface, SCE's take on 3D online communities.
Also worthy of note, on the topic of technology Peter Ahnegard showed
3D demos from PowerVR
running on Sony Ericsson products; a hint perhaps at what to expect on the GPU front for any potential PlayStation phones.
Tagging
Related playstation News