Microsoft reports strong second quarter results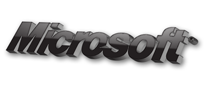 Friday 25th January 2008, 03:03:00 PM, written by
Carl Bender
Microsoft released second quarter earnings yesterday, beating analyst expectations to come in at earnings of $0.50 per share on record revenues of $16.37 billion. Operating profits, also at a record for the quarter, came in at $6.48 billion.

Taking the lead in generating the strong earnings were growth in Microsoft's key profit-generating Client, Business, and Server divisions. Client and Business each managed to exceed growth of over 20% compared to the year-ago period on the back of Vista and Office 2007 license sales; Microsoft made special note that Vista licenses have now surpassed the 100 million mark. Also highlighted during the conference call were the positive effects that Microsoft's global anti-piracy efforts have yielded in reducing the number of PC's shipping with pirated client software. Microsoft is presently pursuing legal actions in over 20 countries, and credited raised government awareness/action as part of the reason for the strides made.

In the high-profile Entertainment and Devices division, the second consecutive quarter of positive earnings was recorded, with operating income of $357 million contrasting sharply to last years loss of $302 million. XBox 360 shipments have reached 17.7 million worldwide, with Microsoft noting that in the US, total game spending on 360 exceeded that of both the Wii and PS3. The attach rate for the console also reached an industry-leading 7.0 titles per console since its introduction in November of '05. Microsoft reiterated their goal of full-year profitability for the division, crediting advances made in reducing manufacturing costs for the XBox 360 as a primary driver for a large reduction in 'cost of revenue' associated with gaming over the last quarter. Zune was not discussed at length, save to express satisfaction with the reviews received in the critical press over the latest generation of the product.

Coming in with the only divisional loss at the company was Online Services, registering negative income of $245 million on increased revenues of $863 million. Online Services is presently being grown to compete with Google and Yahoo in the area of search among others, and is not expected to become profitable for several years out.

For the full-year ending June, Microsoft has increased guidance to expect earnings of $1.85-1.88 per share, up from the consensus estimate of $1.81.


Tagging
microsoft ±
Related microsoft News