Microsoft licenses graphics technology to Weta Digital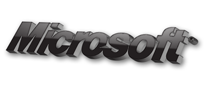 Wednesday 08th August 2007, 10:10:00 AM, written by
Rys
Microsoft have licensed unknown graphics intellectual property to Weta Digital, the guys behind the digital effects of The Lord of the Rings trilogy and King Kong movies, among others.
The
press release doesn't mention
which specific technologies have been licensed, and neither Weta or Microsoft could be contacted at the time of publication, but the technologies have been created by Microsoft Research. Microsoft Research is the most prolific presenter at SIGGRAPH this year, with the company responsible for over 10% of all presented papers. We'll cover a few in a bit more depth as SIGGRAPH progresses, and there's a chance that some of the technologies they're presenting on at SIGGRAPH are those licensed by Weta.
Tagging
microsoft ±
weta, digital, siggraph
Related microsoft News