Carbonated works on an Xbox Live Arcade toolset for XNA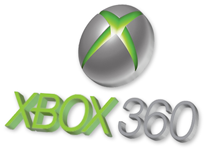 Monday 23rd July 2007, 05:05:00 PM, written by
Farid
In an interview with the magazine
Develop
, Joshua Williams, lead developer at Carbonated Games, says that his company and the XNA team are currently developing a toolset for XNA. This toolset main goal is simply the creation of games targeted to the Xbox Live Arcade platform.
According to Williams, the experience the studio cumulated creating the game
Aegis Wing
, a game meant as a formation project to a team of Microsoft interns, forced the studio to recognise the need of a more complete framework for streamlining the production of XBLA games.
The
XNA platform
was already addressing part of the issue, being a comprehensive and complete game development framework, so the two Microsoft teams, XNA and Carbonated, decided to join forces and work jointly on a toolset "for a 'generic' Xbox LIVE Arcade game."
Focused on the casual market,
Carbonated Games
is the studio behind games such as
Hexic
,
Uno
and
Texas Hold'Em
for the XBLA. Carbonated Games is entirely part of the Microsoft Games Studio stable.
Tagging
Related xbox News