XBox 360 Price Cut Imminent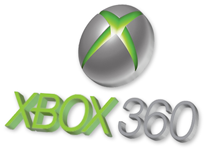 Wednesday 09th July 2008, 11:30:00 PM, written by
Carl Bender
A number of independently leaked sales fliers from retailers such as Best Buy and Target have all but confirmed that beginning this Sunday July 13th, Microsoft's XBox 360 Pro system will receive a permanent $50 price cut to $299.99. 

Whether price cuts are also in the cards for the entry-level 'Arcade' and high-end 'Elite' versions of the console, which retail for $279.99 and $449.99 respectively, is presently unknown.  The key differentiator among what are otherwise fundamentally identical hardware offerings is the size - or presence - of the hard drive associated with each console.  The standard 'Pro' version carries a 20GB 2.5" drive within a proprietary casing, while the Elite comes with a 120GB drive, and the Arcade lacks a hard drive altogether (drive may be purchased separately). 

Although the price drop would be well justified from within the context of obvious factors such as continued manufacturing expense reductions, market competition from Nintendo and Sony, and a tepid American economic environment, the cut may also herald a channel clearing effort in anticipation of a new SKU lineup. With the cost of hard drive inclusion normally supported by a floor due to the mechanical nature of the drives, in 2008 vs 2005 it is a reality that Microsoft should be able to expand the storage offered in its systems while incurring little, if any, additional cost on the production side.  A single platter 20GB drive does not become cheaper to produce relative to newer and larger single platter drives; it simply becomes obsolescent.  40GB, 60GB, and even 80GB drives would all be viable lower-expense single platter options for MS at this time. 

The introduction of a new mainline console at 40GB or higher capacity would allow Microsoft to gain bullet-point parity (or advantage) when compared to Sony's standard 40GB PS3 offering at similar and lower price points, as well as to foster their digital distribution efforts through XBox Live at a time when Sony is set to launch their own Playstation Network movie store later this summer. 

Whether such a SKU shift comes to pass or not, it will be noteworthy to see what becomes of the Arcade version of the console once the price cuts go into effect.  Where sales have traditionally lagged behind the Pro due to what is widely perceived to be a deficient value proposition when the expense of a hard drive is considered, many have felt that with more aggressive pricing the Arcade SKU could become a mainstream offering with which to challenge the Nintendo Wii.  Should the 360 Arcade be left with a meager $20 spread between it and the Pro, it could for all intents and purposes be considered EOL. 


Tagging
xbox ±
Related xbox News