E3 2008: Microsoft Press Conference Highlights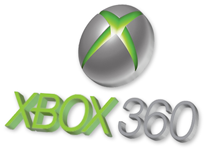 Tuesday 15th July 2008, 07:32:00 AM, written by
Carl Bender
The first of the major console manufacturers to hold their press conference at this years E3 gaming expo, Microsoft took the stage Monday to deliver several significant announcements for the XBox 360.
Among these was the revelation that in the coming months, the 360 will be undergoing a fundamental change in operating system UI, away from the present 'blade' system and towards a minimalist aesthetic designed to appeal to a larger target audience.  Integrated into this shift will be Microsoft's answer to Nintendo's Mii's and Sony's Home; new avatar support that will allow users to create stylized virtual representations linked into their gamertag profiles.  Microsoft is hoping to achieve seamless integration of the avatar system into game titles, and has made them a focus of several new social aspects of the console as well. 
Upon connection to XBox Live, friends who are online will appear as their respective avatars populating a lobby-like setting.  Additional community-based functionality allows users to create a 'party,' in which up to eight users may enter a virtual room where they may converse or share media, with each user represented by their avatar in this virtual setting.  This is similar in concept to Sony's Home, but may be more approachable for some in its conceptualization by not having a full virtual world as a backdrop.
Games of course consumed the majority of airtime during the keynote, and in this regard Microsoft showed a commitment to not only their traditional 'hardcore' audience, but an expanded effort towards the casual space as well.  Leading off was live demo footage from the highly-anticipated XBox exclusives
Fable 2
and
Gears of War 2
, both confirmed to be due out this holiday season.  Franchises Banjo-Kazooie and Viva Piñata were revealed to have full sequels in the works for this year as well, with
Banjo-Kazooie: Nuts and Bolts
and
Viva Piñata: Trouble in Paradise
expecting November and September releases, respectively.  Additionally, Microsoft let it be known that expected best seller
Rock Band 2
would be debuting on the XBox 360 in September with timed exclusivity (likely until November).  The title will feature songs from video game newcomers Guns and Roses, AC/DC, and Bob Dylan, and will be backwards compatible with all titles downloaded for the original game.
For Live Arcade, two newly announced exclusives targeting the core audience are
Geometry Wars: Retro Evolved 2
, and
Portal: Still Alive
, an expanded version of Valve's smash hit of last year.  Casual/party themed games for the system include upcoming karaoke game
Lips
, Scene It franchise extension
Scene It? Box Office Smash
, and a new Vision Camera enabled game from Codemasters entitled
You're in the Movies
, where players act out campy scenes in a mock movie.  Like the newly announced titles from Rare, all three of these casual-centric games are expected to be available for this holiday season.
Rounding off the major game announcements for Microsoft was publisher Square-Enix, which dropped the news that formerly exclusive Playstation title
Final Fantasy XIII
would be releasing for the 360 alongside the PS3 version in N America and Europe (the game remains exclusive in Japan). Although the effects on sales of this announcement cannot be known several years out from release, it is a huge symbolic win within a franchise that has long been considered one of Sony's key exclusives.  Square-Enix preceded the announcement with the demoing of several other upcoming 360 RPG titles -
Infinite Undiscovery
,
The Last Remnant,
and
Star Ocean: The Last Hope
, ensuring a strong stable of JRPG support from Japan's best known RPG publisher.
Moving from games to media, Microsoft revealed that beginning later this year, Netflix subscribers would gain access to the entire Netflix digital library through their online XBox 360's.  Gold membership is required to take advantage of this partnership, but the newfound capacity represents a large step forward in increasing the XBox 360's appeal as a living room media box.  The present Netflix digital library includes roughly 10,000 titles, and on the 360 will feature the ability for watching videos concurrently with friends over the Internet through the new community party system. 
Also announced were XBox Live marketplace distribution agreements with Universal Studios and NBC, which will see HD content such as
The Chronicles of Riddick
,
American Pie
, and
Battlestar Galactica
become available for download.  With these latest distribution agreements, Microsoft has claimed that they now offer the largest single library of on-demand digital HD content in the world.
To help assist in the penetration of the XBox 360, Microsoft confirmed over the weekend that present retail supplies of 20GB XBox Pro units would be receiving a price cut to $299, effective immediately.  This effort is a channel clearing move to make way for a new 60GB SKU that will take the place of the 20GB model at the old $349 pricepoint, beginning in August.  Via separate press release, Microsoft revealed also that XBox 360 games will be transferable from DVD to hard drive in the future, allowing for faster load times and for game playback sans drive spin-up.  Game discs will still be required, however, in order to authenticate ownership.
Tagging
xbox ±
Related xbox News