Bungie Studios to gain independence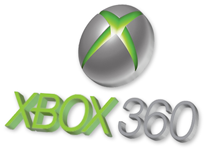 Friday 05th October 2007, 08:08:00 PM, written by
Carl Bender
Originally brought to light in a
blog post
on the Seattle Post-Intelligencer, speculation has been rampant that Microsoft crown jewel Bungie would soon be departing the stable of internal XBox studios to strike out on their own. Today, Microsoft confirmed the speculation in a
press release
acknowledging Bungie Studios as a newly independent entity. Although the full details of the deal are not yet known, the original rumor centered around a group of private individuals with ties to Bungie purchasing the studio in order to put creative control back into Bungie's own hands.
Makers of the landmark Halo series - whose contribution to the XBox business could hardly be overstated - Bungie's working relationship with Microsoft had been the target of speculation in terms of whether the team might be chafing under the singular focus on Halo development. These rumors accompanied the departure of several prominent Bungie personages, such as Bungie co-founder Alex Seropian in 2003 and multiplayer design lead Max Hoberman late last year. Now able to develop new IPs across multiple platforms, Bungie Studios will be free "...to expand both creatively and organizationally...," in the words of studio head Harold Ryan. For their part, Microsoft will hold an equity interest in Bungie as well as control of the extremely valuable Halo IP.
Both companies intend to continue development of the immensely-popular Halo universe via future collaborative efforts.
Tagging
xbox ±
Related xbox News