New revision of NVIDIA BR02 IC set to bring GeForce 8 to AGP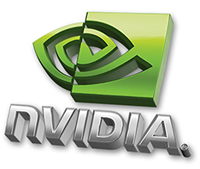 Tuesday 04th September 2007, 12:12:00 PM, written by
Rys
Digitimes are reporting
, via their usual sources at graphics card makers, that NVIDIA are set to deploy a new revision of the BR02 PCI Express-to-AGP bridge IC, to get GeForce 8-series products on AGP.
Burgeoning emerging markets seem to be the ones driving continued demand for AGP graphics products, prompting NVIDIA and AMD to investigate and produce methods to get their latest GPUs on the older bus standards, to bring fuller product availability for the creaky old bus standard.
"
NVIDIA's BR02 chip was designed to convert the company's PCI Express-based GeForce 7600 (G73) GPU to support AGP, however, this chip is not compatible with GeForce 8 series GPUs. A new version, A05, will work with current GeForce 8600 (G86) and 8400 (G84) GPUs and well as the upcoming G92 and G98, noted the sources.
"
Tagging
nvidia ±
br02, agp, emerging, markets
Related nvidia News