NVIDIA G92 to launch on November 12th, so the story goes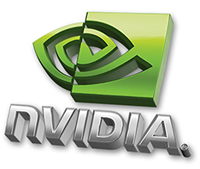 Thursday 30th August 2007, 05:05:00 PM, written by
Rys
Citing sources at graphics card makers, Digitimes are reporting that an NVIDIA GPU by the name of G92 is set to launch on November 12th.
According to their sources, the GPU will power a SKU set to replace GeForce 8800 GTS as the third tier of NVIDIA DirectX 10 performance offerings, presumably with less performance than 8800 GTX or 8800 Ultra.
The report says that G92 will support PCI Express Gen2
, HDMI, a new generation of PureVideo HD, and the VESA-backed DisplayPort.....port.
TMSC are the manufacturer according to DigiTimes, with the Taiwanese foundry behemoth knocking them out on their 65nm main process node.
Tagging
nvidia ±
pci, express, gen2, g92, hdmi, tsmc, november, 12th, leaky, partners
Related nvidia News