NVIDIA announces CUDA plugin for Matlab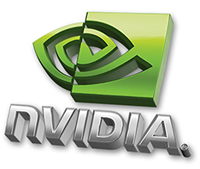 Monday 16th July 2007, 02:02:00 PM, written by
Tim
NVIDIA has announced the release of a
sample CUDA plug-in
for Matlab that accelerates single-precision FFTs by up to 14x. More importantly, the plug-in illustrates how CUDA calls can be integrated into Matlab, so if you've got any interest in Matlab, this would probably be worth a look.
In other CUDA-related news, we've published
an interview with Ian Buck
from the Tesla launch. Lots of interesting stuff there, so check it out!
Tagging
nvidia ±
gpgpu, cuda, matlab, ianbuck
Related nvidia News