Mazatech release AmanithVG 4.0, supporting OpenVG 1.1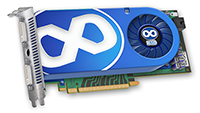 Friday 06th March 2009, 10:29:00 AM, written by
Rys
Mazatech have released the next major build of their OpenVG libraries, adding support for OpenVG 1.1 in the process as they consolidate the codebase.  Software and OpenGL-based versions are available for a wide range of regular and embedded platforms, making it highly portable.
AmanithVG SRE is the software engine, implementing OpenVG 1.0.1 and OpenVG 1.1 via an in-house scanline-based rasteriser.  GLE is the OpenGL version, working with the fixed OpenGL pipeline and OpenGL ES 1.0+ Common.  It supports OpenVG 1.0.1 and OpenVG 1.1 too, and it does so using nothing but the fixed pipe, two samplers and one off-screen buffer.  Impressive stuff.
Supported OSes include Linux, Windows, Windows CE, Mac OS X and QNX, on myriad CPU architectures from AMD64 to various flavours of ARM.
Evaluation builds, support and renders and output from their test suite are all available on their website
.
Tagging
graphics ±
openvg, amanith, mazatech, 1.1, opengl, es
Related graphics News