Wii reaches 5 million units threshold in Japan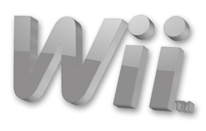 Tuesday 22nd January 2008, 04:02:00 PM, written by
Stefan Salzl
According to Japan-based Enterbrain
Nintendo's current home console Wii has - as of January 20 - sold more than 5 million units in Japan alone.
Just barely over one year after its launch on December 2 2006 in Nintendo's home market the Wii has been passed over the Japanese counters more than 5 million times. Among the offerings of the current console generation Wii so far has been the solid market leader in Japan, considerably outpacing its main rival in that market, the PlayStation 3 by Sony, despite the strong brand awareness of its predecessors.
The report also contained the life-to-date sales numbers for Wii's Top 5 software titles, all of which unsurprisingsly were developed by the Kyoto-based manufacturer itself. Among these titles the majority of sales were achieved by new Nintendo franchises such as Wii Sports, Wii Play and Wii Fit.
Wii Hardware Sales in Japan (January 20)



Title
Launch Date

Untis Sold

Wii
12/02/2006

5,019,337

Top 5 Wii Software Sales in Japan (January 20)



Title
Launch Date

Units Sold

Wii Sports

12/02/2006
2,663,938
Wii Play

12/02/2006
2,139,084
Mario Party 8

07/26/2007
1,153,648
Wii Fit

12/01/2007
1,113,626
Super Mario Galaxy

11/01/2007
843,961

Tagging
wii ±
nintendo, Japan, sales
Related wii News