Crytek postpone Crysis beta until October 26th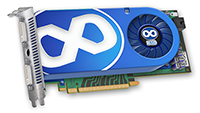 Monday 24th September 2007, 01:01:00 PM, written by
Rys
Crytek CEO Cevat Yerli has announced that the official demo for his company's latest FPS endeavour, Crysis, has been postponed.
Originally set to become available tomorrow, following a private beta test that's been going on in recent weeks, the availability of the demo has been pushed out to October the 26th.
Talking to Shacknews, Yerli had this to say about the delay: "
We are taking some extra time to make sure you that you have an amazing experience but also we did not want to risk the release date of Crysis at this stage. To get the game into your hands by November the 16th, we had to make this call.
"
Fair enough, one has to concede, especially given the weight of expectation that sits on Crysis's shoulders. The game is widely touted as being the best looking example of real-time gaming graphics yet created by man or beast (Peruvian spider monkeys were spotted using ZBrush and downloading the DirectX SDK, yesterday), so Crytek's desire to make the demo as representative of the final product as possible is understandable, so the game doesn't disappoint its, somewhat rabid at times, fans.
Yerli finished by letting Shacknews know the game was bare weeks away from going gold. We're in a golden period of gaming in 2007, after what feels like a very barren spell at times, and Crysis showing up finally will be most welcome.
Thanks to The Tech Report for the tip
.
Tagging
graphics ±
crytek, crysis, postponed, demo, seriously, good, looking, shizzle
Related graphics News