Free in-game ad supported PC games from Ubisoft available in the US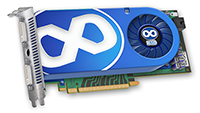 Tuesday 04th September 2007, 10:10:00 PM, written by
Farid
Ubisoft, French publisher of Rayman, Tom Clancy's game series' and Far Cry amongst other titles, has decided -- without any form of publicity on its website -- to make available ad-supported versions of three games from its portfolio, at no cost to the user other than the download.
The free games trio is comprised of the IHV favourite and tropical shooter from Crytek, Far Cry; the modern day rendition of Jordan Mechner's Apple II hit, Prince of Persia: Sands of Time; and finally the philosophically-engaged mini-games compilation, featuring scholarly allegories with rabbits, Rayman: Raving Rabbits. It's unclear whether the ad-supported version of Far Cry is compatible with user modifications or not.
As with every too-good-to-be-true deal, there is a catch. The offer is only available for U.S. residents with a valid Ubi.com account (it is undisclosed whether the games check the computer IP or not), the games installers are only available at FilePlanet (
update
: not anymore), a service known for its slow free servers which require intrusive and proprietary download manager software to be installed in order to download files. Finally, the in-game advertisement for these games are of the unsubtle kind. However, for this last contention point, one could argue that you are getting what you paid for.
The ads are akin to web ads and display at various places in-game, from menus to pop-ups during saves/checkpoints. According to the first users, the severity of the in-game ad population varies from one title to another, with Prince of Persia faring the best, Far Cry in the middle and Rayman being the worst offender with ads appearing every five minutes or so.
Update:
Tom Clancy's Ghost Recon has been added to the list of available games and the installers are now available from sources other than Fileplanet.
Tagging
Related graphics News