ZBrush 3.0 usage video at Ubisoft Montreal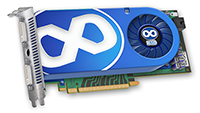 Tuesday 28th August 2007, 09:09:00 AM, written by
Rys
The folks at CGSociety published a video late last week that looks at Ubisoft Montreal using Pixologic ZBrush 3.0 as part of their content pipe, looking at Assassin's Creed and Rainbow Six: Vegas in particular.
ZBrush is a 3D brush-based modeler that's primarily used to create displacement maps from high-resolution models for use in real-time 3D graphics, and the Ubisoft folks talk about how they use that capability to create better looking assets for the aforementioned games.
The video is worth a watch, especially if you've never seen something like ZBrush or Mudbox in action.
You can
find the video on CGSociety.com
.
Tagging
graphics ±
modeling, zbrush, cgsociety, ubisoft, montreal
Related graphics News