MSI rolls out 8600GT cards with higher shader clock and dual vBIOS switch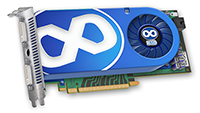 Monday 27th August 2007, 09:09:00 PM, written by
Farid
Taiwanese Add-In Board (AIB) manufacturer, MSI unveiled today two new GeForce 8600 graphics cards. The originality of these models comes from their tweaked video BIOS, making the G84 shader core run at a higher clock rate. Another novelty is the presence of a switch on the Twin Turbo model that lets owners choose which of the available dual vBIOS they want to run.
The
GeForce 8 series
from NVIDIA introduced many new technologies and amongst these was the
decoupling of the shader core's clock speed from the rest of the GPU
. The shader core is precisely what is being factory over-clocked on these two new graphics cards --the NX8600GT and NX8600GT Twin Turbo.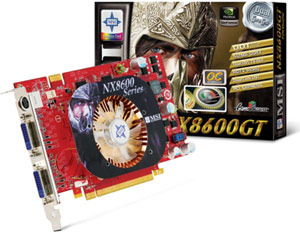 NX8600GT OC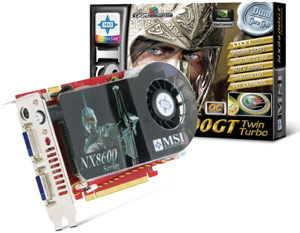 NX8600GT Twin Turbo

While the default design for the 8600GT is set at 540MHz and 1188MHz for the GPU and Shader cores respectively, both of these MSI boards run at 580MHz for the GPU itself and 1508MHz for the shader core. The memory frequency has also been increased from 1400MHz to 1600MHz. The Twin Turbo card sporting a dual vBIOS, its switch can be used to toggle it between two different performance profiles: the over clocked one and an almost default design one, with only the shader core over-clocked to 1450MHz.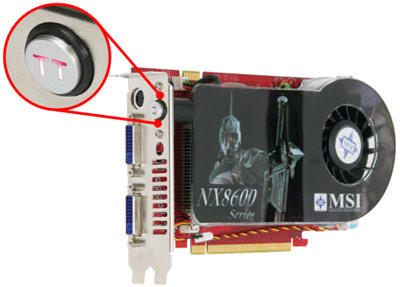 NX8600GT Twin Turbo's vBIOS switch

These new over-clocked 8600GT from MSI should soon be available on retail shelves.
Tagging
Related graphics News