Video gaming growth not about to stop, except for US PC market, says report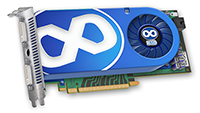 Saturday 23rd June 2007, 09:09:00 PM, written by
Farid
The
Hollywood Reporter
published an article on future video gaming industry growth based on data collected in the annual Global Entertainment and Media Outlook from the market advisory company PricewaterhouseCoopers. At first sight,
as the press release shows
, everything is looking fine on the video gaming side of things, publishers and manufacturers can lay their doubts about industry's overall growth to rest.
Indeed, the report predicts the video game industry to be one of the above-average growth parts of global entertainment industries through 2011. The reasons for that growth are, for PwC, the arrival of new consoles focused on online gaming, the debut of in-game avertising , online gaming and distribution, and the ever-growing mobile gaming market
PwC sees a cumulative annual growth rate of 9.1% for the next five year, raising the total market worth from $32 billion in 2006 to a projected $48.9 billion in 2011. The breakdown per region shows that the biggest engines for growth in this sector will be the Asia Pacific and Europe, Middle East and Africa (EMEA) regions, with an average cumulative annual growth rate around 10 points. For the 2007-2011 period the US market is expected to see it annual growth to plunder from 15.5% this year to 3.3% in 2011.
Also noteworthy are the predictions that in the US market, that console sales will drive the market from 2007 and 2008 and will then slow down as they approach "maturity." Online video gaming business is also expected to increase from $1.1 billion in 2006 to $2.7 billion in 2011, while mobile gaming will double from $499 million to $1 billion.
On the other hand, not all of the predictions for the US market sound as positive as the last two. The analyst outlook reports that a decline of the US PC market is expected, going from $969 million in 2006 to $840 million in 2011. It has to be said that the paper does not clarify whether this number includes online gaming revenues or if it singles-out retail boxed sales only. Another point that may not please many readers is that revenues from in-game advertising are expected to grow exponentially, reaching close to a billion dollars in 2011 from less than $80 million in 2006.
Tagging
graphics ±
video, gaming:growth
Related graphics News