Steam to evolve and get on the community centric bandwagon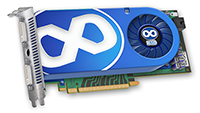 Thursday 21st June 2007, 11:11:00 PM, written by
Farid
Valve issued a
press release
yesterday to announce a major update to its famous digital content delivery system, Steam. Expected to be available by early July, this update is said to be the largest the platform ever had since its commercial inception in 2004.
"Adding these new community features to make it easier to connect with other gamers is something we've wanted to see on Steam for a long time and this latest update is just the start. We've got a long list of items that we''re working on to make it easier for gamers to connect and play games on Steam," said Gabe Newell, president of Valve.
The keyword for this new version of Steam is "community." Users will be given personal and customisable pages and profiles, they'll be able create and join groups, schedule games, review the folks they played with and voice chat with others.
This new system reminds us of
Xfire
or Microsoft's
Xbox Live
initiative.
Tagging
graphics ±
steam:valve, community
Related graphics News