ATI Catalyst 10.1 Display Driver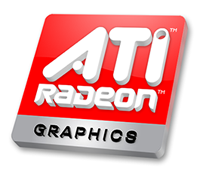 Wednesday 27th January 2010, 10:47:00 PM, written by
Rys
A few days before the 10.1 moniker wouldn't have fit any longer, ATI have released their Catalyst 10.1 display driver suite for Windows and Linux.  The release notes mention modest performance improvements for Left 4 Dead 2 and Crysis, a fix in Windows 7 for Adobe Flash 10 and Firefox, 120 Hz availability for certain displays and the usual other minor bug fixes and what have you.  A business as usual release, then.
You can get the driver from
game.amd.com
, and the
Windows 7 and Vista 64-bit one is here
(linked because it's the one I needed!).
Tagging
ati ±
catalyst, 10.1, driver, display, driver
Related ati News