Nintendo Quarterly Results and Sales Data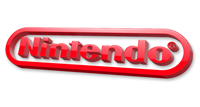 Friday 25th January 2008, 12:00:00 AM, written by
Stefan Salzl
Earlier today Nintendo published its
financial results for the third quarter in FY 2007
. Due to exceptionally high demand for its current products, the Kyoto-based manufacturer raised its net income projections for the current year for the third time.
In the three months ended Dec. 31, net income increased by 142.5% to 126.5 billion yen (1.11 billion USD); sales were up by 267.3 billion yen (2.34 billion USD) to 621.6 billion yen (3.1 billion USD) compared to the previous quarter.
Compared to last year, Nintendo expects its operating income to double to 460 billion yen (4.03 billion USD), while its net income is forecast to reach 275 billion yen (2.41 billion USD), up by 57.8 percent.
Driving Nintendo's strong results are its current console line-up, its handheld Nintendo DS and its home console Wii, both of which have surpassed Nintendo's original forecasts for the fiscal year. Particularly, Wii software sales have exceeded Nintendo's original expectations for the year by 53.4%.
After a slower second quarter - Nintendo DS sales decreased due to lower demand from the US and Japan, while Wii sales stagnated in Japan - Nintendo rebounded in its third quarter, ended December 31st. Even though severely supply constrained due to strong demand in all major regions, Wii sales increased by 78% during the Christmas season.  Moreover, DS sales grew by 74% compared to the previous quarter.
Overall, Nintendo's Wii life-to-date sales have reached 20.13 million units sold and are expected to reach 24.34 million at the end of March, thus passing its predecessor's sales in barely over 5 quarters (Nintendo Gamecube, life-to-date: 21.72 million units). Meanwhile, the handheld Nintendo DS has reached an installed base of 64.79 million units worldwide, with 69.78 million units forecast for March 08. Interestingly, the popularity of the portable game console will propel its installed base beyond PlayStation 2's level in Japan in the fourth quarter.
For the next few months we expect strong Wii hardware sales to continue, as the console is still heavily supply limited, especially in the US, where current demand shows no signs of a slowdown. While Nintendo's handheld, the DS, might slowly reach market saturation in the new calendar year in Japan.  Thus, we expect hardware sales to stagnate or decline in the company's domestic market. A comparison with its predecessor, the GameBoy Advance, shows that there is still a lot of room for potential sales in the US. Consequently, the Nintendo DS should undoubtedly pass the global installed base of the GameBoy Advance in the next calendar year.
| | | | | | |
| --- | --- | --- | --- | --- | --- |
| Wii | Dec. 06 | March 07 | June 07 | Sept, 07 | Dec. 07 |
| Hardware | | | | | |
| Americas | 1 250 000 | 2 370 000 | 3 810 000 | 5 460 000 | 8 850 000 |
| Japan | 1 140 000 | 2 000 000 | 2 950 000 | 3 670 000 | 4 990 000 |
| Other | 800 000 | 1 470 000 | 2 510 000 | 4 040 000 | 6 300 000 |
| Total | 3 190 000 | 5 840 000 | 9 270 000 | 13 170 000 | 20 140 000 |
| | | | | | |
| Software | | | | | |
| Americas | 9 020 000 | 14 490 000 | 23 190 000 | 33 490 000 | 60 900 000 |
| Japan | 4 330 000 | 6 120 000 | 8 900 000 | 11 900 000 | 16 830 000 |
| Other | 4 160 000 | 8 230 000 | 12 730 000 | 20 430 000 | 35 460 000 |
| Total | 17 510 000 | 28 840 000 | 44 820 000 | 65 820 000 | 113 190 000 |
| | | | | | |
| DS | | | | | |
| Hardware | | | | | |
| Americas | 10 180 000 | 11 740 000 | 14 140 000 | 16 060 000 | 20 180 000 |
| Japan | 14 430 000 | 16 020 000 | 18 110 000 | 19 710 000 | 21 660 000 |
| Other | 11 000 000 | 12 520 000 | 15 030 000 | 17 880 000 | 22 940 000 |
| Total | 35 610 000 | 40 280 000 | 47 280 000 | 53 650 000 | 64 780 000 |
| | | | | | |
| Software | | | | | |
| Americas | 49 550 000 | 58 030 000 | 69 320 000 | 82 420 000 | 109 160 000 |
| Japan | 65 200 000 | 75 110 000 | 84 900 000 | 95 130 000 | 108 450 000 |
| Other | 39 490 000 | 50 850 000 | 64 030 000 | 81 930 000 | 113 250 000 |
| Total | 154 240 000 | 183 990 000 | 218 250 000 | 259 480 000 | 330 860 000 |
| | | | | | |
Tagging
nintendo ±
Wii, DS, sales
Related nintendo News