Back at the launch of NVIDIA's G80 graphics processor, and more recently with our coverage of the company's Tesla product line, we've made mention that a big part of product strategy at the Santa Claran IHV centers around maximising investment in technology primarily designed for the consumer. Until Tesla launched, NVIDIA graphics chip investment spanned GeForce and Quadro, with the latter product line the one aimed at professional DCC, CAD/CAM, motion video production and other non-gaming markets that require GPU acceleration. They've been dominant, too, with JPR's Workstation Report for Q4 last year showing a rough one third share of the market with Quadro, more than four times the share AMD have with FireGL.
It's not too much of a stretch to imagine how the architectural properties of NVIDIA's flagship processor would translate to excellent performance in the professional market, especially as certain parts of the content creation software world transition to real-time shader-driver previews and acceleration. With a unified shader architecture, raw vertex processing for G80 is potentially many times faster than G71, the chip that powered the outgoing high-end Quadro board. Pair that with big increases in raw fill and sampling rates and it's not hard to see why Quadro products powered by G80 understandably have the pro market excited.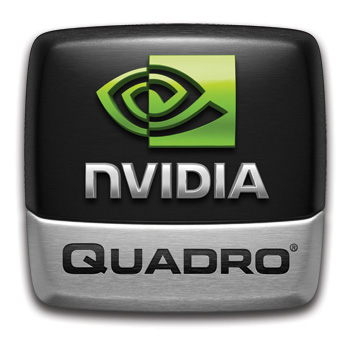 With 1.5GiB of framebuffer, support for two 9.2 megapixel digital displays if you've got them and G80 at the helm, the Quadro FX 5600 is at the top of 'ultra high end' in terms of NVIDIA's professional workstation offerings. We take a look, using a high-end workstation system from UK HPC-masters Armari.